Businesses know that data backups are important but neglect them because they can be expensive. But without backups, they're putting their business at grave risk for data loss or worse.
Related: Stories of how data backups saved organizations from total loss
Washington, D.C. businesses, in particular, should pay close attention to their data, as the district has committed to upholding strict data privacy mandates regarding the collection and use of online information, secure transmissions, and protection of personal information.
So before choosing a backup service provider, make sure they are up to the task. Here are some factors you should consider when selecting a managed backups provider.
Storage size and security
How much storage does your business typically need? On average, small- to medium-sized businesses (SMBs) need 500 GB of data to be fully functional, especially if they regularly purge outdated files and only keep up-to-date information synced up to their servers. So for SMBs, a backup solution that covers at least 500 GB of storage space is a good place to start.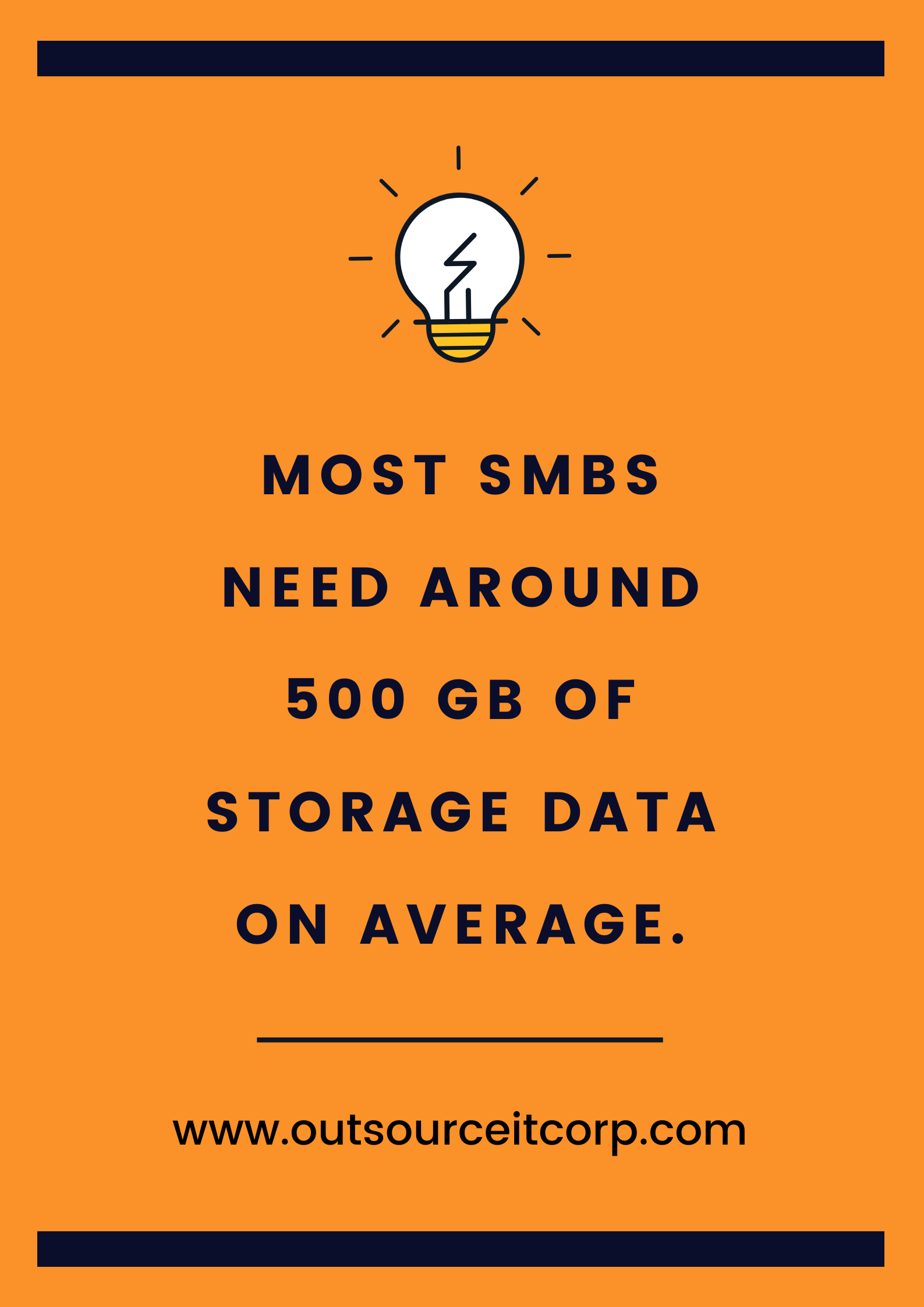 Consider the nature of your business when determining the amount of backup space you need. For example, media companies tend to need more backup storage as they use higher-density files such as high-resolution videos, animations, and the like.
Also, it goes without saying that security is one of the first things you should assess. Look for a backup solutions provider that can give you a list of actions and contingencies they will deploy in case of cloud issues, wide-scale cyberattacks, and other cybersecurity events.
Scalability
Many SMBs will go through a period of expansion. But there are also those that are still finding their footing in their chosen market and may not immediately prioritize growing their business. That is why scalable, cost-effective business solutions are the way to go.
Cloud-based data backups are a terrific way to cope with the needs of growing enterprises because they are scalable in that users only pay for the storage they use. In contrast, an in-house backup server will keep your costs high whether you use 10% or 100% of the server space.
Uptime and sync frequency
The whole point of having data backups is to be prepared for disaster at any time. So choose a backup provider that has a good track record of being available to be contacted for problems at all times. After all, backups won't do you any good if your provider only syncs data once a week.
Reputable backup service providers sync up data within minutes of any updates or changes, and are available through hell or high water. You should be able to hold your provider accountable for their promises; one that offers a service level agreement (SLA) is one that is ready to put their name on the line in pursuit of customer satisfaction.
Compliance
Businesses deal with sensitive customer data such as home addresses, personal phone numbers, and social security numbers. So it should be fundamental for your backup provider to account for the type of data you will entrust them with.
Review their policies on meeting the Health Insurance Portability and Accountability Act of 1996 (HIPAA), General Data Protection Regulation (GDPR), Payment Card Industry Data Security Standard (PCI DSS), and California Consumer Privacy Act (CCPA) guidelines. It's a smart move to set your prospective backups provider against CCPA, as it is one of the most stringent private information standards in the United States.
Terms of coverage and support
Finally, inquire about the terms of coverage and support. Ask them about file type limitations, direct access from your existing software, and whether they'll have personnel available 24/7/365 in case of technical issues.
Don't neglect to read the fine print to avoid nasty surprises. Also identify any possible red flags such as service limits, contract terms, and vendor lock-ins. Partner with a backup services provider that offers flexibility in terms of coverage and support.
outsourceIT's data backup solution will keep your data accessible, protected, and compliant. Reach out today to schedule your assessment.

---